Lady Gaga Reportedly Launching 'Grigio Girls' Wine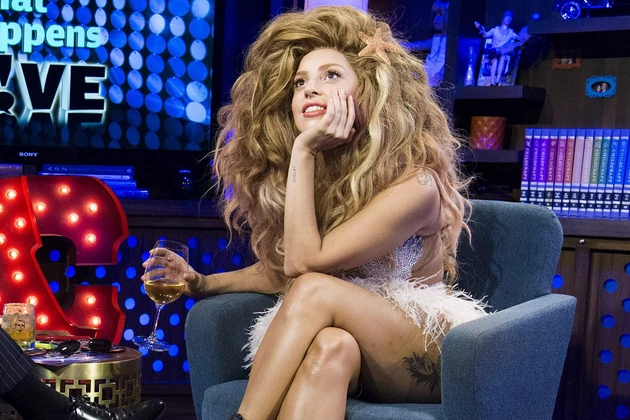 Eh, eh, there's nothing more she can chardonnay: Lady Gaga reportedly plans to launch her own brand of wine called "Grigio Girls."
According to TMZ, the pop star, whose parents own an Italian restaurant called Joanne Trattoria in New York City, filed paperwork to produce a line of wines, wine coolers and wine cocktails under the name of the bonus track off her album, Joanne.
Written in collaboration with country songwriter Hillary Lindsey, "Grigio Girls" is about about Gaga's longtime friend Sonja Dunham, who is battling cancer.
"One of my best friends, Sonja, who has been with me since I was twenty-three years old, she has metastasized cancer in her lungs and in her brain," Gaga explained in an interview in 2016.
"I wrote a song about her on the album, and it's about how me and all of our girlfriends would get together and cry without her when she's not around," she added. "Because we love her so much and we just want to be strong with her. The lyric is, 'Sisters never pack up, we always run back, love / Seven years ago I said you'd make it Sonja, was Joanne's friend / Tough girl's on the mend, so when I'm feeling small, I toss that cork, and call.'"
Subscribe to Mix 96 on
30 Things You Didn't Know About Lady Gaga:

Source:
Lady Gaga Reportedly Launching 'Grigio Girls' Wine